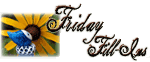 1.
Getting a drum carder
is high up on my bucket list.
2. My favorite quote is
Trust in the LORD with all your heart and lean not on your own understanding; in all your ways acknowledge him, and he will make your paths straight
; it's from
Proverbs 3:5-6
.
3.
Denise@knitchat.com
inspired me to start blogging.
4. Strawberries are best
fresh from the garden
.
5.
I was spinning
in the last dream I remember having.
6. The most enjoyable time to go for a walk is in
the evening after it cools down and the sun is setting
.
7. And as for the weekend, tonight I'm looking forward to
keeping an eye on our new addition to our alpaca herd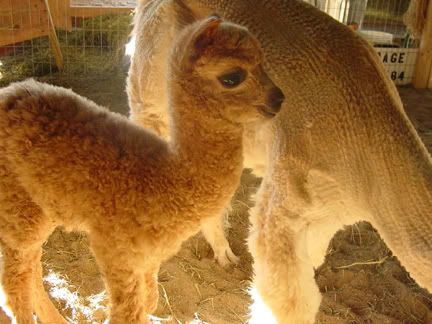 Awwwe, isn't he cute???
tomorrow my plans include
spinning more of our freshly shorn alpaca
and Sunday, I want to
celebrate Father's Day
!
More Friday Fill-ins
here
.